Low Carb and Grain Free Apricot Crumble Bars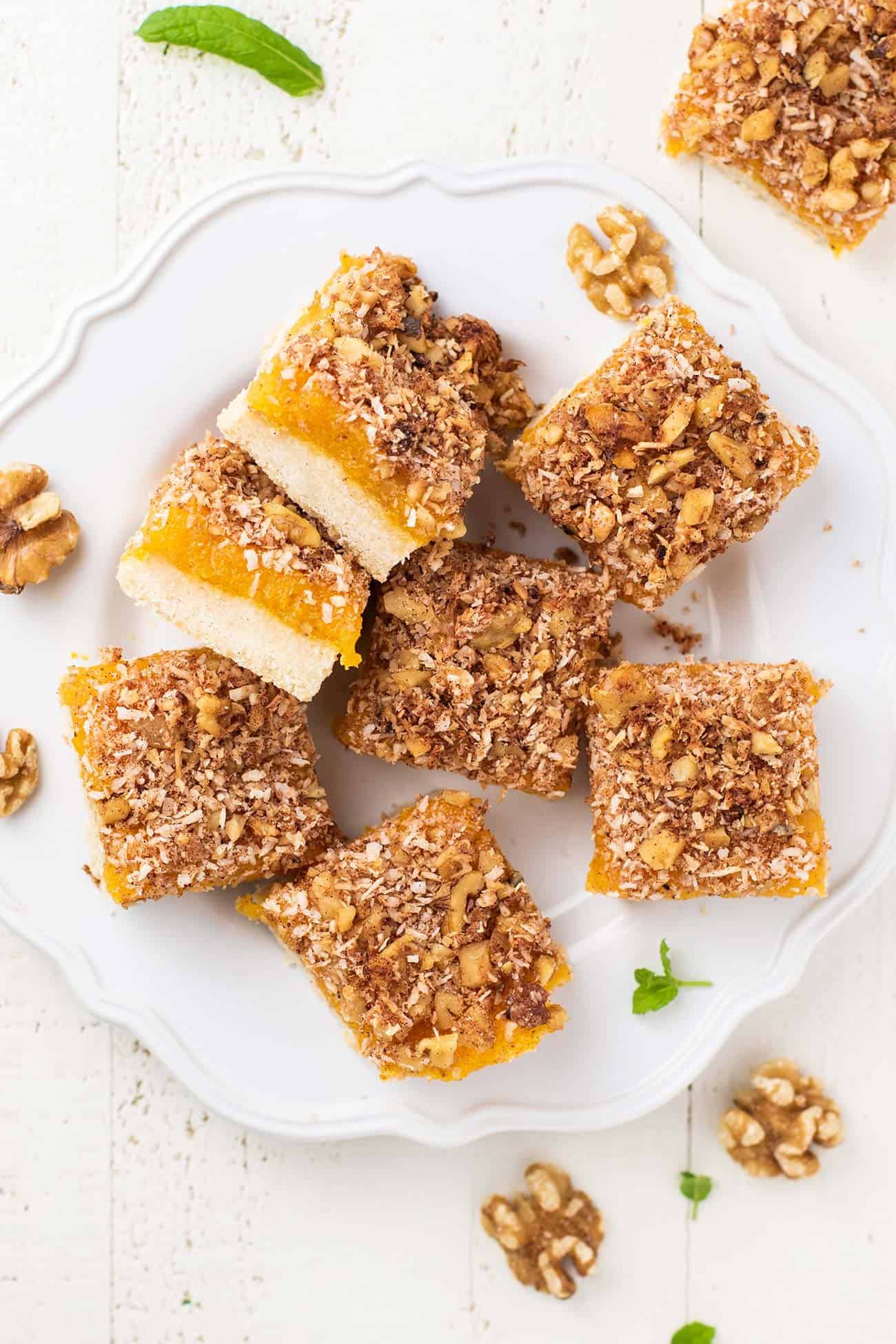 These delicious layered apricot shortbread bars are a must to add to your baking list this spring!
We love desserts, but they need to be:
Made from wholesome ingredients — like fruit, almond flour, and coconut flour.
Free of refined sugars. These bars have sugar from the dried fruit, but the cookie base and crumble topping are sweetened by our superfood Monk Fruit Sweetener.
Easy! We use our Vanilla Bean Cake Mix, coconut oil, and water to form the shortbread layer, make a simple apricot jam from dried fruit, and the top it with walnuts and coconut.
We cut these bars into squares and freeze them. The apricot layer gets so chewy! And having healthy snacks ready to go helps us keep the kids energized on foods that provide nutrition, not empty calories.