Our Favorite Keto Popsicle Recipe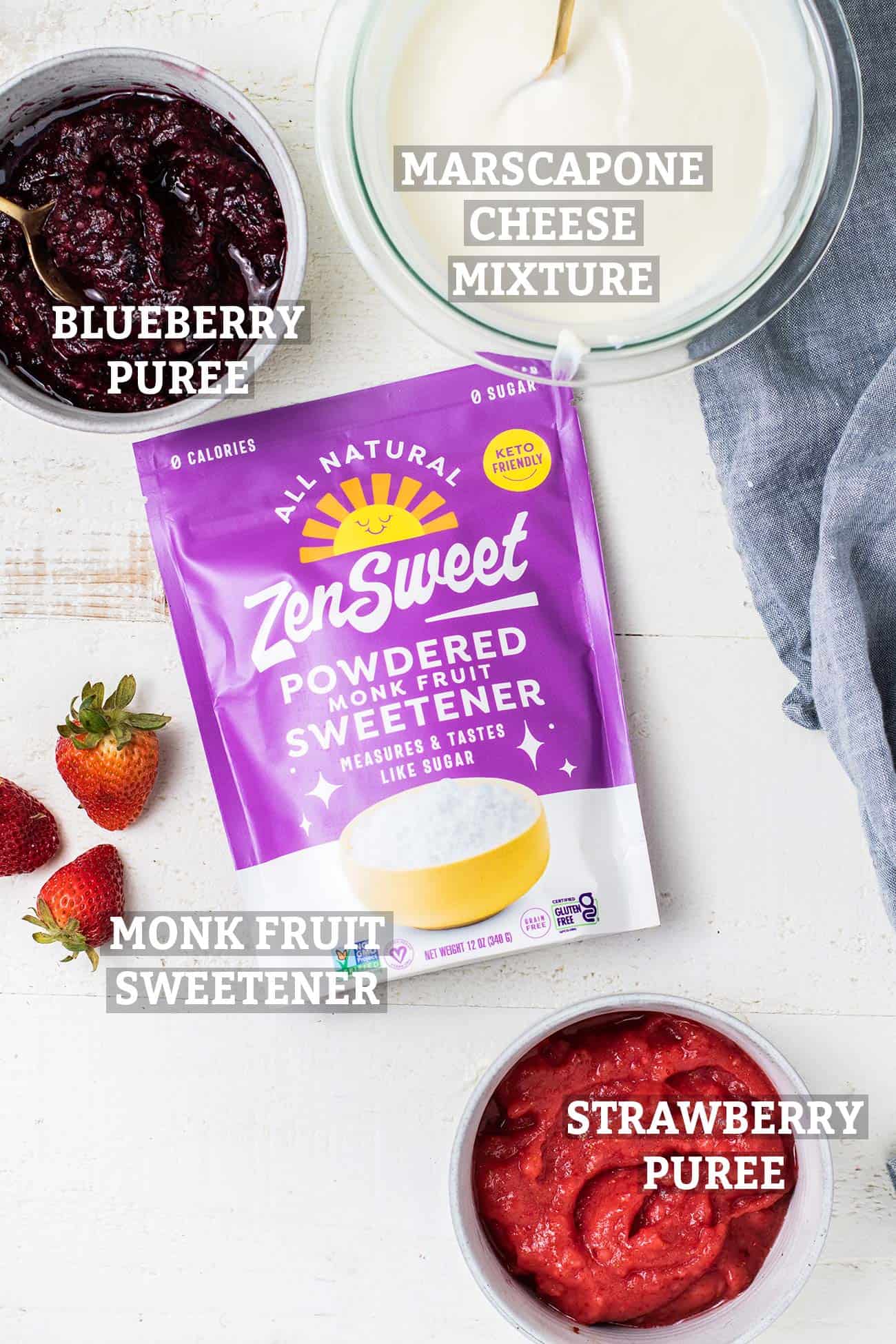 Summer's here, and we are celebrating with healthier versions of our favorite summer treats.
We recently shared our Sugar Free Lemonade Recipe. It's a super easy blend of Powdered ZenSweet Monk Fruit Sweetener, fresh lemon juice, and water. We also share how to turn it into Strawberry Lemonade for a fun twist kids go crazy for!
These Keto Cheesecake Popsicles are something the adults in our house go crazy for! A creamy mascarpone cheese mixture is layered with sweet-tart strawberry and blueberry layers, for a fun, "firework" red, white, and blue appearance. These are perfect to keep in the freezer for hot afternoons, and a fun treat to pull our for summer holidays!
You'll Adore These Keto Popsicles Because:
Using our Powdered Monk Fruit Sweetener means these can be whisked up and layered up in less than 10 minutes.
These healthy pops are SUGAR FREE, only 128 calories, and have just 4 NET CARBS per serving (subtract fiber & sugar alcohols).
These are customizable! Use blackberries or raspberries if that's what you have on hand. If they don't need to stay keto, try mango. Turn these into the cheesecake popsicles of your dreams!