DEE-licious Keto Chocolate Chip Cookie Dough Bites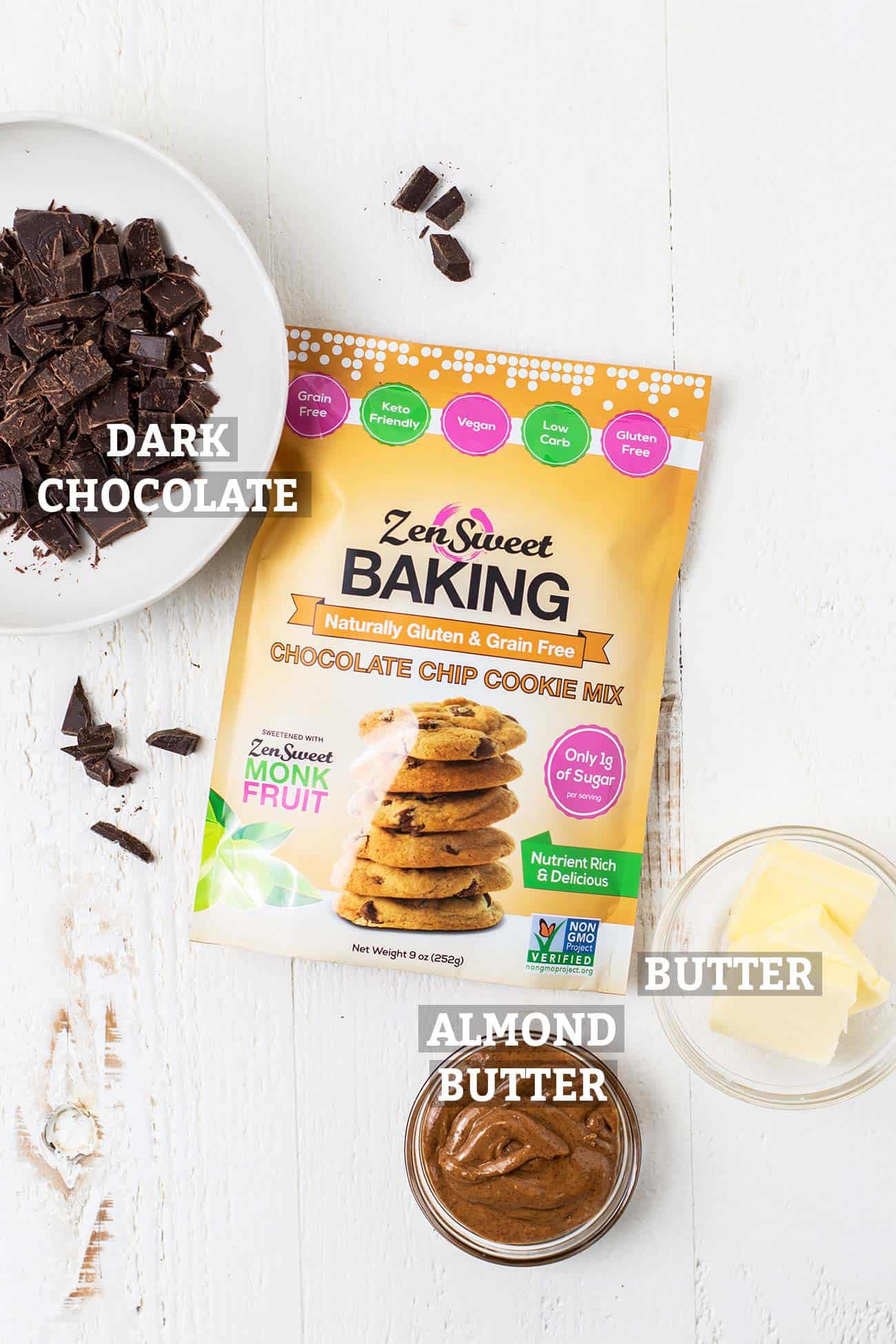 Once you make these, there's no looking back. They are SUPER simple to make (3 ingredients, stirred together!), taste amazing (cookie dough BLISS!), and store well in the freezer so you're always ready when a snack or sweet attack hits.
Truly, they are a live saver on those days when you just need a treat. When you're running out of the house sans meal, trying to get to your next appointment, pop a couple of these delicious bites for sustained energy to get you through to your next meal. You will not regret adding these to your weekly meal prep!
Our Chocolate Chip Cookie Mix is so versatile. It's great for making delicious cookies, and because the ingredients are vegan, it can easily make an edible keto cookie dough.
If these bites look super tempting to you, you'll love our Keto Cookie Dough Bars. They are more work, but create a candy-bar type treat that's crave-able.
You can also dress up our Chocolate Chip Cookie Mix by making these fun Keto Trail Mix Cookies.