Delicious KETO No-Bake Cookie Dough Bars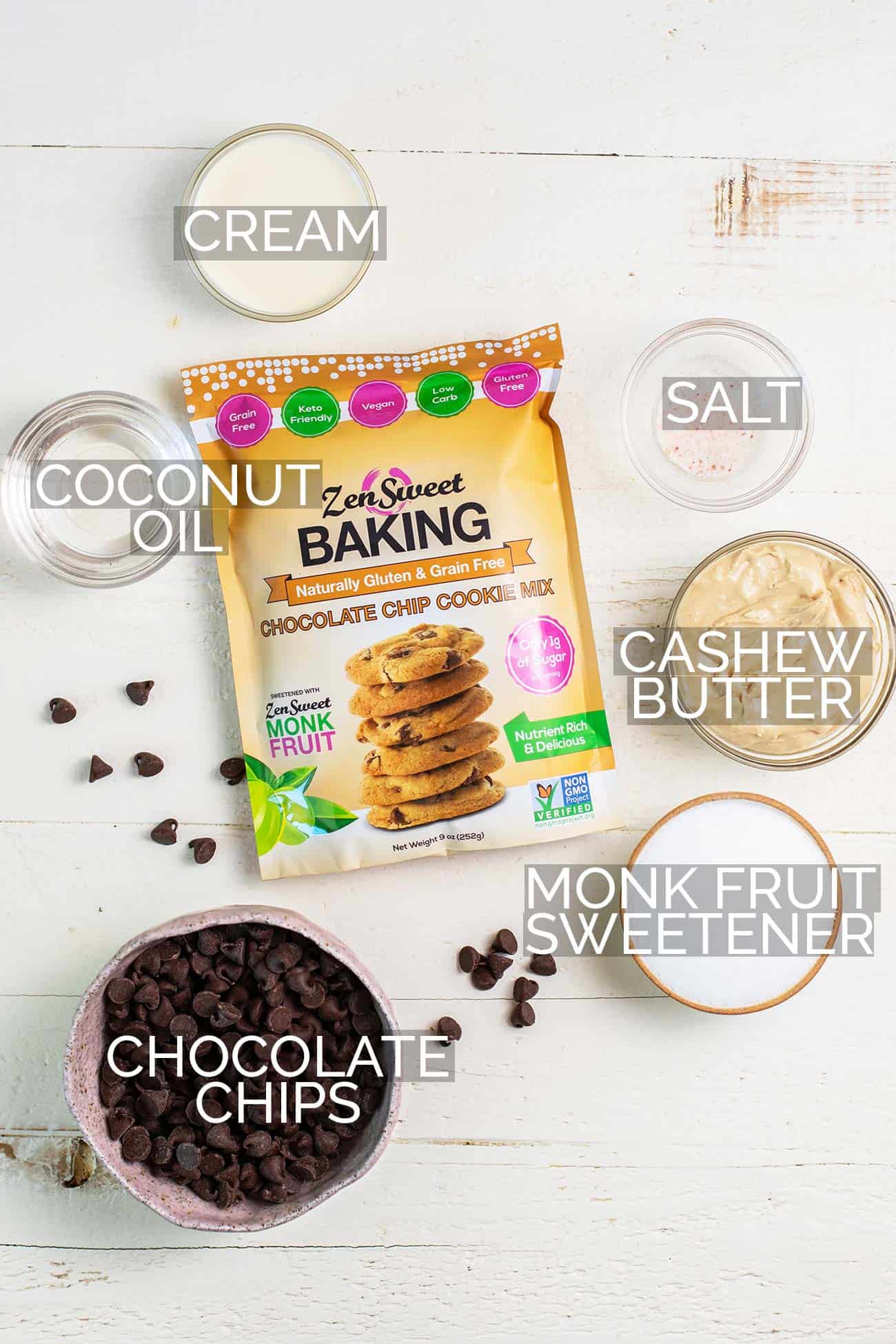 These fun bars are a twist on our favorites — cookie dough, and caramel candy bars. Luckily for our waistlines, we have a few tricks up our sleeves for recreating these crave-worthy flavors using healthy fats and wholesome ingredients, without adding any sugar. Keto baking for the win!
You'll CRAVE these bars because:
They start with a chewy layer of chocolate chip cookie dough (made with our ZenSweet Chocolate Chip Cookie Dough mix!)
Sandwiched in the middle is a rich, salted "caramel" layer, made with a healthy base of almond butter.
To really send these over the top, there's a thick layer of dark chocolate.
The bars take about 15 minutes to make, and then set in the fridge, so no baking time required!
What are you waiting for? Get in your kitchen and start no-baking!