The Perfect Keto Cookie for Easter!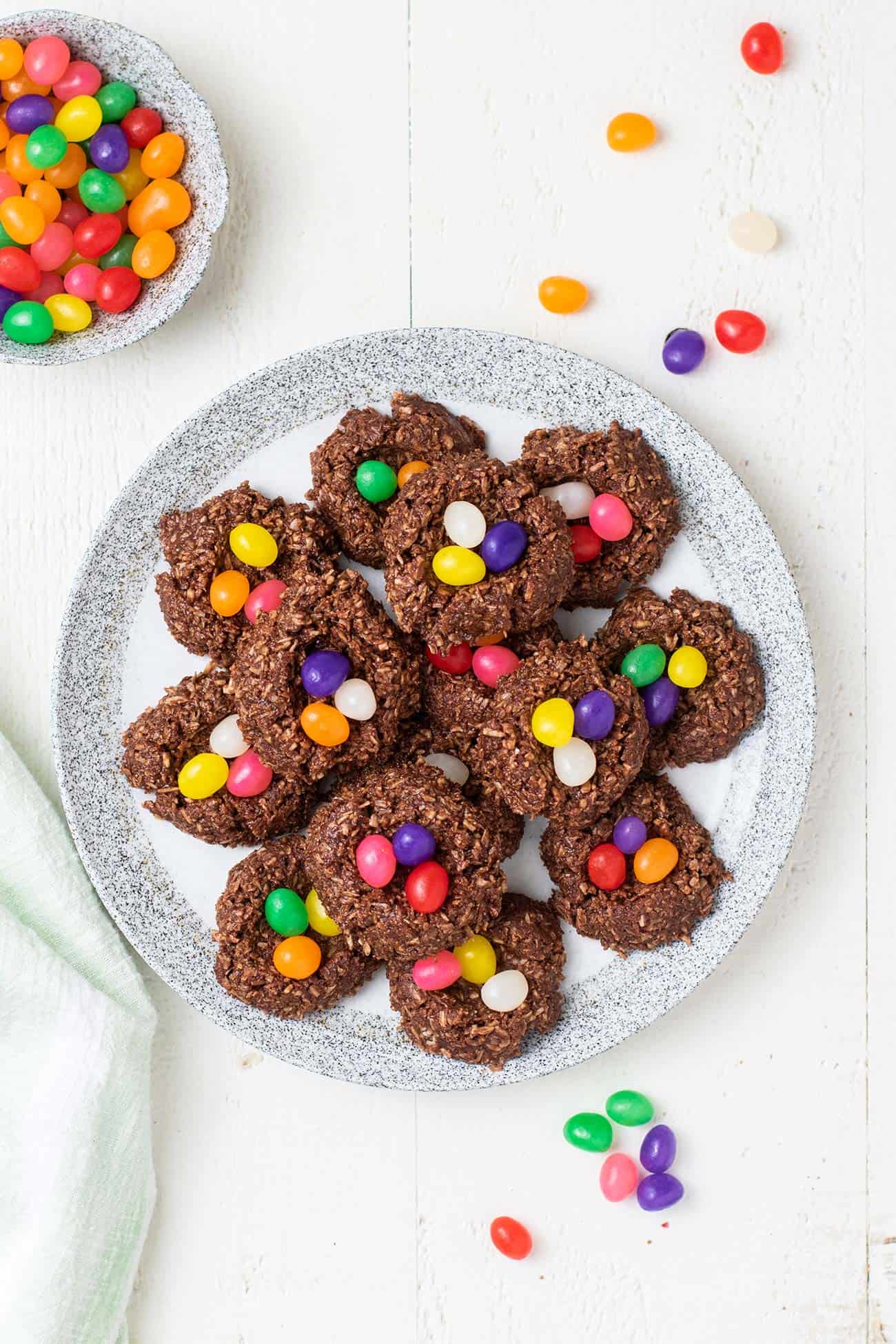 We love to make festive treats at home, rather than buying store bought holiday treats. All the fun without the sugar!
These grain free no-bake cookies are easy to make and adorable decorated with jelly beans. Use sugar free jelly beans if you'd like these keto cookies to remain low in carbs. We use a naturally dyed jelly bean for our kids, and are happy knowing the cookies overall have less sugar and are better for them.
If it isn't Easter, or you don't have kids to share these with, they make a great drop-cookie, sans jelly beans.
However you put together these fun keto no-bake cookies, they are absolutely delicious!