A Delicious Keto Teriyaki Chicken Recipe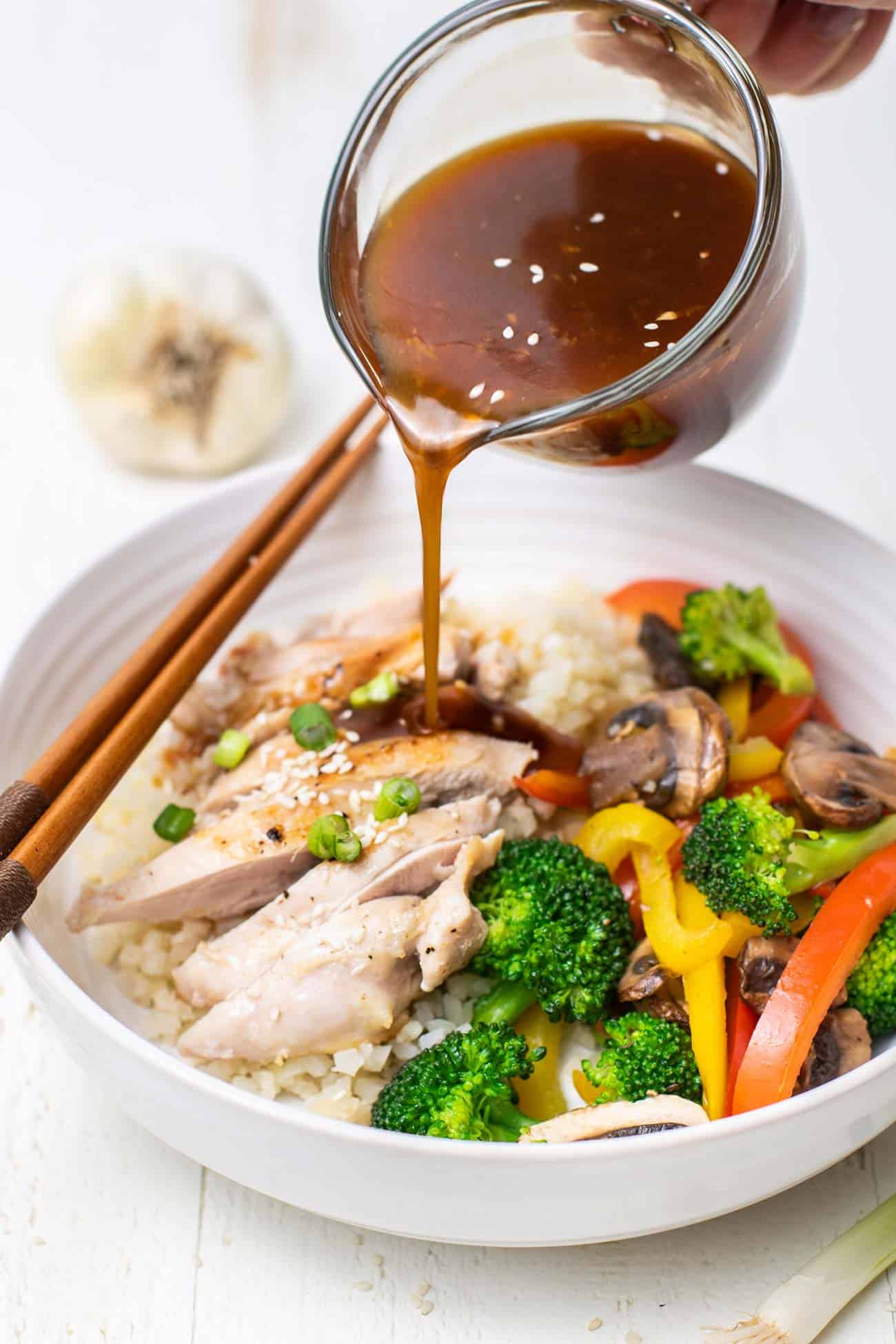 The key to making a good keto teriyaki dish is to start with a really delicious sugar free teriyaki sauce. We've got you covered there! Our recipe uses our superfood monk fruit sweetener, fresh garlic and ginger, and a touch of sesame oil, for a teriyaki sauce that tastes like the real thing but is shockingly low in calories and carbs.
To recreate a restaurant quality dish, we love:
Cauliflower rice (you can buy this frozen or learn how to make cauliflower rice at home).
An array of vibrant vegetables, like broccoli, peppers, and mushrooms.
Boneless chicken thighs, browned in sesame oil.
The seasonings of this dish are kept simple, because the homemade teriyaki sauce is bursting with flavor!