A Delicious No-Bake Keto Cookie Recipe!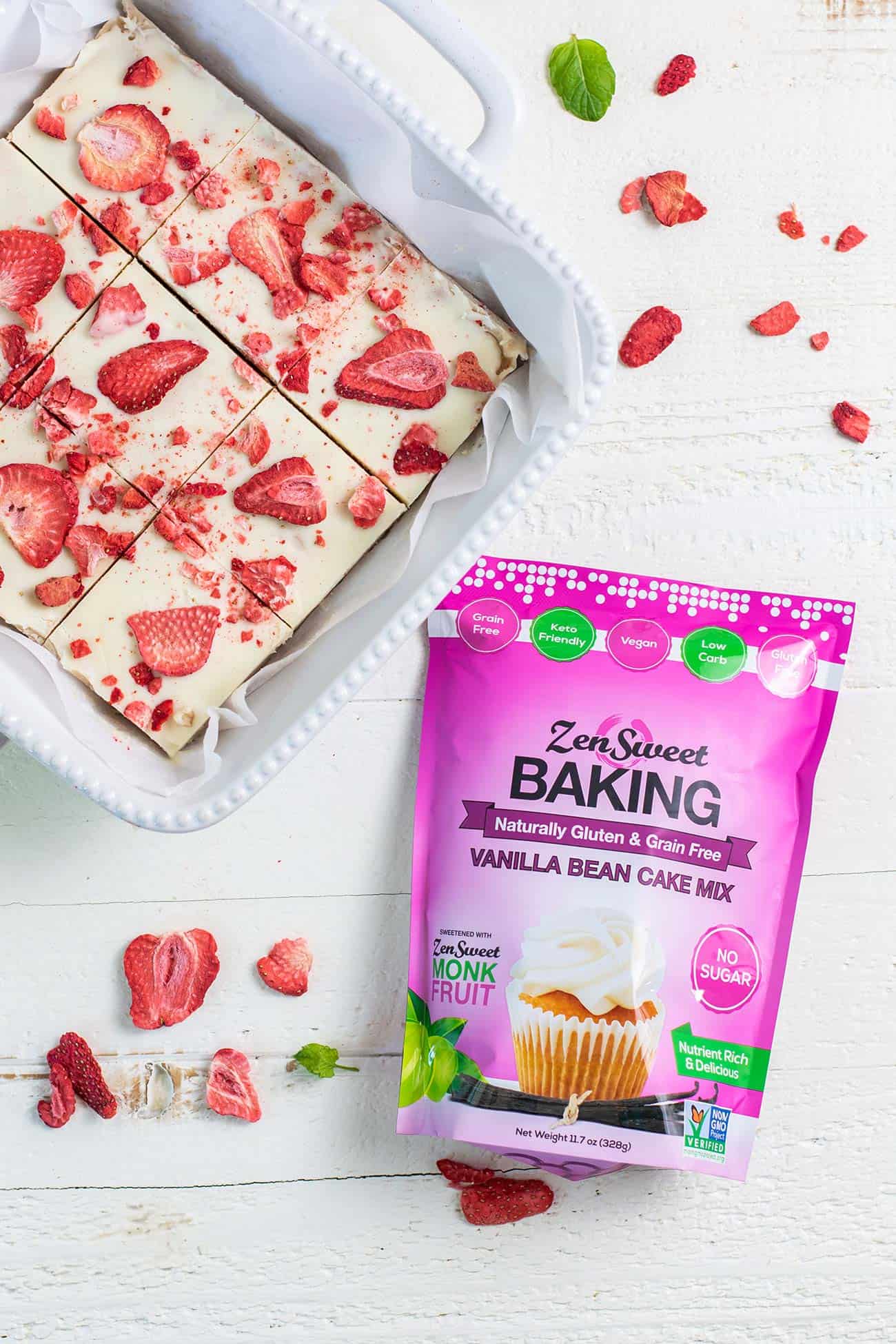 If you're like us, you love to have healthier treats stocked for snack attacks and sweet cravings! Our baking mixes make it possible to make delicious treats, using a little creativity!
These No-Bake Strawberry Cheesecake Bars take just 5 ingredients and about 10 minutes to put together. Let them set in the freezer, and then voila! A sugar free, grain free treat even the kids will go crazy over is ready.
For this recipe you'll need:
ZenSweet Vanilla Bean Cake Mix
Full-fat Cream Cheese
Freeze Dried Strawberries (these leave the best strawberry flavor!)
Sugar Free White Chocolate
Coconut Oil
If you have access to a lot of berries in the summer time, consider getting a freeze dryer and making your own freeze dried fruit to use in treats all year long!