Dessert Egg Rolls – Made Healthier!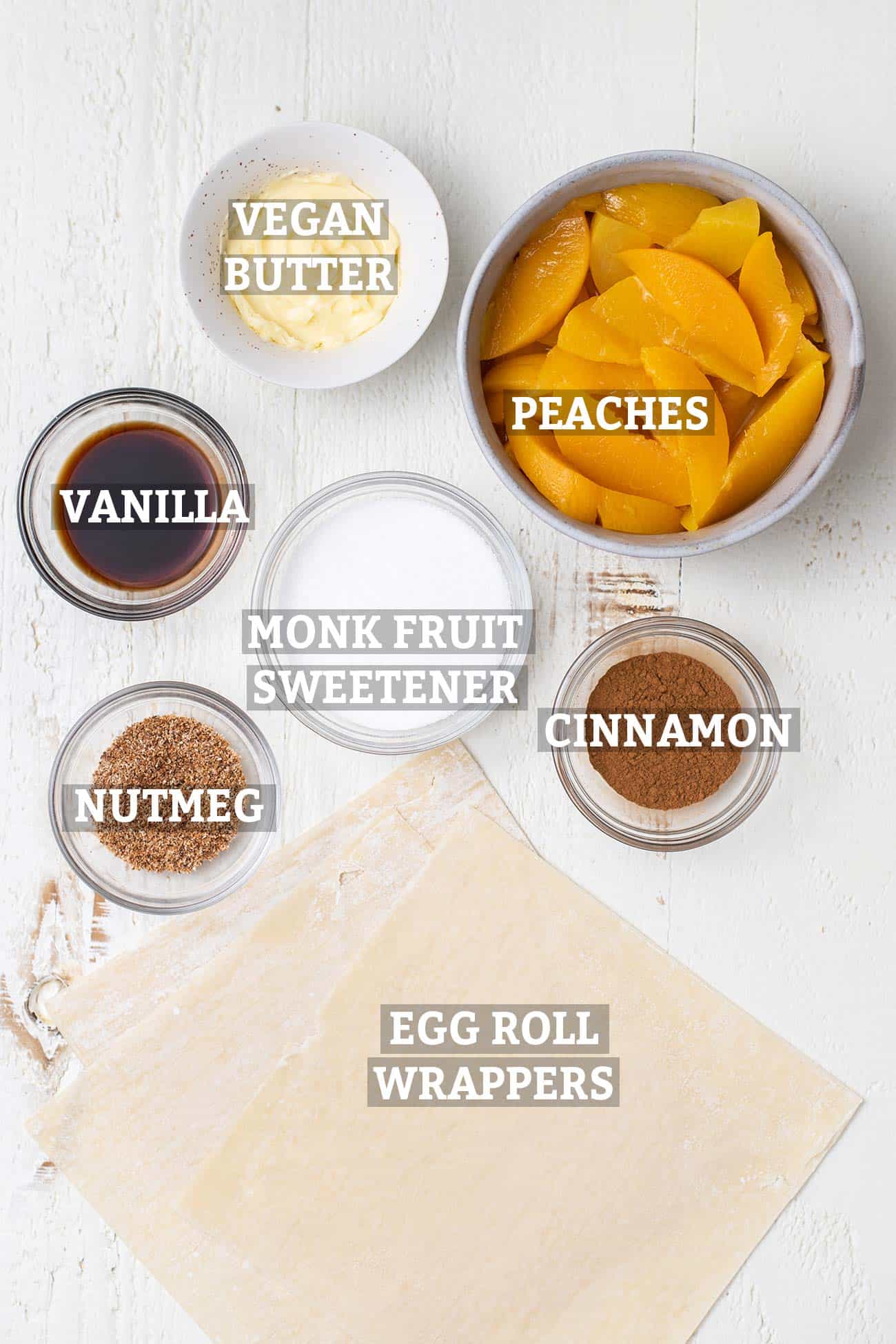 We love seeing what our foodie friends do with our sweetener, and this recipe we just couldn't resist! It's reprinted with permission from Mommy's Cooking Healthy Southern Style, by our friend Alicia Johnson. She was kind enough to allow us to repost the recipe to share it with you! If you love healthy vegan recipes, be sure to check out her book on Amazon.
Who can resist the crunchy exterior and piping hot center of a good egg roll? We love them, and since we LOVE desserts, we knew we had to try this peach version.
Alicia uses our ZenSweet Monk Fruit Sweetener to keep these delicious, and sugar free! This way you can enjoy the sweet fruity feeling without the extra calories.
The filling uses canned peaches – we love shortcuts! The peaches are sautéed in butter with spices, and then go inside an egg roll wrapper. After they are lightly fried, they are served with a sweet vegan cream cheese sauce. This recipe is a winner all around!